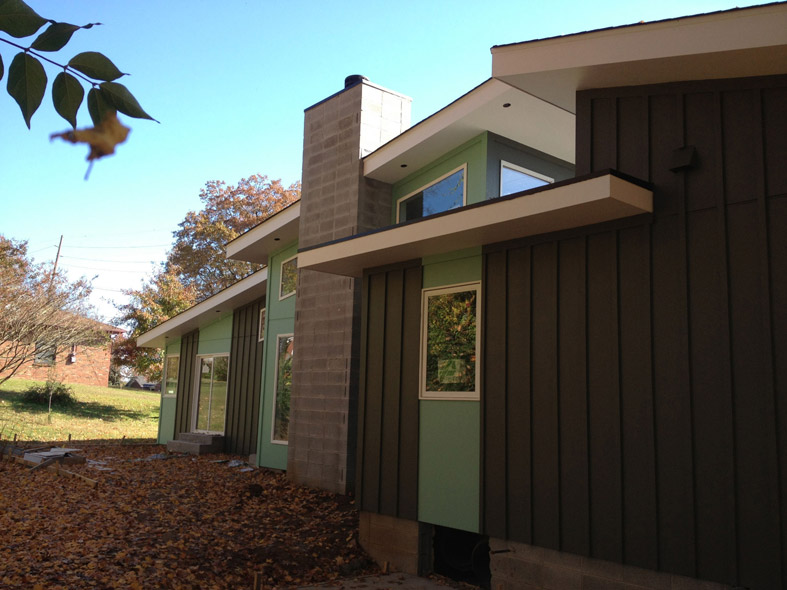 2707 Eastland Ave. | Nashville | 37206
Architecture: Ryan Thewes Architect
Built 2012, 4 bedroom, 2 bathroom, 2,045 square feet
This new residence is being constructed for a family that are huge fans of mid century modern architecture. This house is a modern interpretation of this era as well as an exercise in affordable construction.
The owners are a very creative couple working in the design and music industries. The house incorporates a soundproofed music studio for at home projects.
They also are very skilled at furniture restoration and landscaping. This house allows a canvas for them to eventually showcase their hobbies.
Photography by: Ryan Thewes